Sure you made your New Year resolution when the year began which fell apart probably by the mid of January. You would have wished for losing weight (top priority), quit smoking or alcohol, get a healthy lifestyle and so on, but somewhere down the line, they fell apart because you lack commitment in them all. Well, this might seem stupid as the year is coming to an end, but the festive season is just about to begin. And, who does not want to look good on all the federal holidays of the year?
Starting your preparations from Columbus Day, the party mode will stay on till the next New Year. Going lean to go back to how you look right would still be manageable rather than gaining weight with all the goody delicacies served on every occasion. How can one go lean without having a men's underwear that will stay there with you from how you now and how you'll transform yourself?
The collection of trunks for men would be the ideal style that you can look up to for all your health and fitness-related issues. So, starting now, all you need is the commitment to go ahead and shape up and a pair of trunks that fit you right.
Cardio is your companion
Go slow when you are exercising. Indulge in the slow cardio exercises which men hate because they're slow. But, you do them because it will abstain from battling your joints or giving you cramps that slow you down eventually. Going slow would be able to keep you consistent in your health regime. Trunks make to be the ideal wear for exercising because they don't ride. The short construction doesn't pull you back on the end where you find slipping fabrics, bunching in one and more.
Feel motivated with what you wear
No matter which brand you choose when it comes to trunks, just make sure that it looks good to you. With all the hype about the fashion underwear style, if you choose the pair that looks visually appealing to you, you'll feel motivated enough to actually end up giving more of your efforts in going lean.
Work on your strength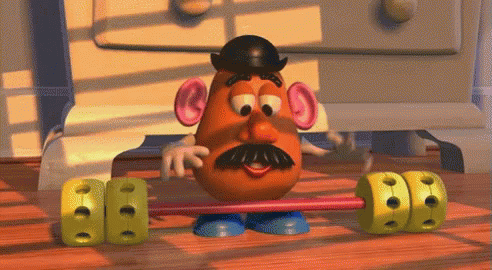 Your men's underwear style is very strong (if you choose the right one) and so do you need to be strong. Strength is the key to staying committed to this resolution of staying fit for a very long time. The day you get stressed and feel tired, you would want to take a break from what you're doing and as a result, it will hamper your physique. With all the squats and push-ups and biceps that you've been doing, you are getting stronger, but just don't get tired.
Sleep is necessary
No fitness regime is complete without proper sleep. Now, this is where I would not want you to wear anything that hugs your body or is constrictive around your manhood. So, you can put your trunks at rest for the while and slip into anything that comforts you. Sleeping naked also has benefits, but you want to, you can slip into comfortable boxers or male thongs for that matter.
These tips will get you prepped for the occasions in time and will give you a healthy lifestyle for the long term.
Related Stories: