It almost feels that we just celebrated Christmas last year with all the beautiful traditions and in different ways across the world. This year seems to be slightly different for one and all across the globe. With Corona virus hitting the world hard, there'll be less of gatherings, warm hugs, huge celebrations, and a lot more. It would be more of a 'family affair' this time around. With Columbus Day coming up in less than a week's time, the holiday season has finally started.
But should all this bug us down??
No!!
No matter how many changes come in because of the pandemic, the holiday spirit should be there and so are the celebrations. When you cannot reach out to your loved ones with warm hugs, you can certainly do that with wishes and gifts.

Just before you finally head to the main aspect of the blog, find below the dates on which the holidays are coming up this year.
So, when you talk about the holiday season 2020, there's a lot in stock for you. Take a look below to find out what's it going to be for you.
A LOT of family time:
Well, holiday time is family time for sure but large gatherings are something that you would not want to have this time around. Maintaining a safe distance from each other, you could enjoy with your family throughout the holiday season. Whether it is playing games - indoor or outdoor, cooking, or so many other things that you can do to enjoy and celebrate with your loved ones.
Get in touch with your family and friends over video calls: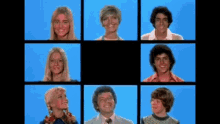 Who said that you cannot meet your extended family and friends? You can certainly do that over numerous technologies like Zoom, Google Meet, Houseparty, Skype, Facebook Messenger, and so many others. You can talk, sing, dance, and do a lot more with all your loved ones together in one place. Have you been using any of these technologies since we all went into quarantine?
Prepare a budget for the gifts:
Now, that you will not be spending a lot on gatherings and food (in bulk), you should be apart of the holiday celebrations by reaching out to your family and friends with gifts that matter. Buying anything will not be an excuse this time. Rather, you should think of something that makes a difference in their lives and make them happy. You can pick underwear for men, home decor for women, lingerie sets for close friends, and so on. Preparing a budget is important because you don't want to spend your heart out on one and then feel bankrupt on the other holidays or even in times when you need the money. So, be cautious about spending money on anything and everything.
Do you have anything else in mind when it comes to celebrating the holiday season this year? Do let us know in the comments below.
Related topics, you may also like:
The brand new mens thongs from Mensuas is worth spending money
Good Devil GDE039 Ass Jockstrap
Are Men's Thongs the sexiest? What do you think?
Did you these importances of Male Underwear?